Due to Covid-19 our business hours have changed.
Monday-Friday 8:30AM-5:00PM
Saturday 9:00AM-4:00PM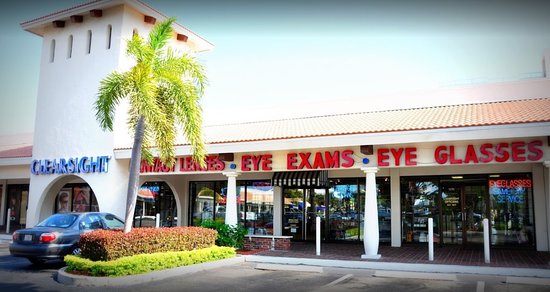 Family Business Since 1977
With over 3000 frames on display, Clearsight Opticians has the largest selection of fashion eyewear found anywhere in the industry. In the unlikely case that you cannot find what you want, we can order virtually any frame available and at excellent prices. Clearsight Opticians, located in Fort Lauderdale for over 
42
 years, is the most unique optical superstore in the country. We have been family owned and operated since our inception and have remained in our original location. We have a full-service laboratory on our premises and are capable of producing virtually any pair of eyeglasses on a same-day basis, including polarized lenses. Our lab has been utilized by major lens manufacturers to test their lenses, which indicates the quality of work we do is top-notch.
Being a full-service establishment, we are happy to replace lenses in your frame be it prescription or non-prescription. Practically any eyeglass frame can have new lenses made for it. Custom tints are available. Mirror coatings as well. You can have polarized lenses made into your frames. Transition lenses can be put into any frame you have. And many jobs can be made in as little as one day. If you have scratched sunglasses that you no longer wear because it bothers you, new lenses will get you wearing them again for less money than buying a new pair.
1378 SE 17th St.
Fort Lauderdale, FL 33316
Business Hours:
Monday-Friday 8:30 a.m.-5 p.m.
Saturday 8:30 a.m.-4 p.m.
Sunday Closed
Located Inside Clearsight

Business Hours:
Mon-Tues-Thurs 9 a.m.-5 p.m.
Wednesday 9:30 a.m.-5:30 p.m.
Saturday 9 a.m.-3 p.m.
Sunday Closed